CREATIVE DIRECTION FOR MY SPOTIFY CAMPAIGN SPOTIFY BR

CEO/CCO: Felipe Simi / Executive Creative Director: Rafael Caldeira / CGO: Felipe Belinky / Head of Creative Strategy: Munique Lima / Design and Creative Leader: Fabiana Falcão / CD: Luiz Mastropietro / Art Diretcor: Gabriel Grossi / Copywriter: João Barabás, Raphael Fiuza / Animation: Alexandre Louvenaz, FaFon Studio, Juan R. Lage, Vince Ibay and Jessica Miller / Agency: Soko / Audio Producer: Paloma Audio / Musical Producer: Gabriel Andrade, Rafael Chaves / Spotif Head of Marketing LatAm: Renata Lodi / Marketing Lead Brasil: Manuela Ramalho / Marketing Manager: Ellen Rocha / Year: 2022
"My Spotify" campaign depicts a safe and enjoyable space shaped by users' passions. Featuring four animated films and posters that will be present in the target audience's journey, the campaign includes a partnership with some of GenZ's most promising visual artists from different parts of the world, like the Argentinean Juan Lage, the London-based design duo Fa-Fon, plus Vince Ibay and Alexandre Louvenaz.

Each film features a different situation belonging to the target audience's reality - such as college entrance exams, love, and family relationships - and is rocked by GenZ-familiar rhythms in Brazil, such as carioca funk, trap, and k-pop.
The films' visuals vary and flirt with experimental and maximalist executions. The starting point for the campaign's design was an extensive survey of visual artists from around the world to have language diversity. We searched from 2D artists to more experimental ones who speak to GenZ's maximalism and irony. There were four months between the creative process, animation, and finalization.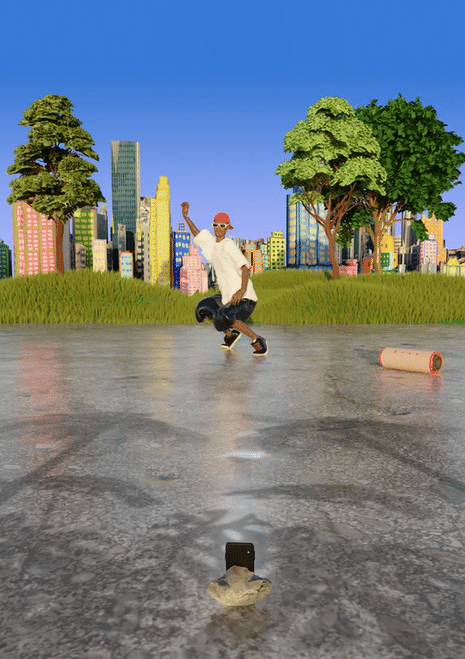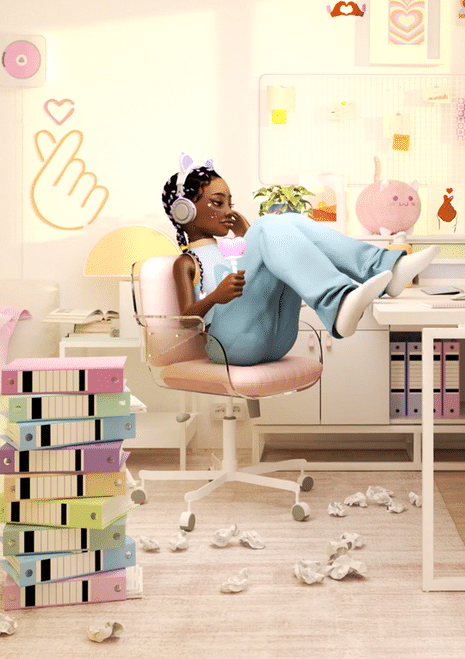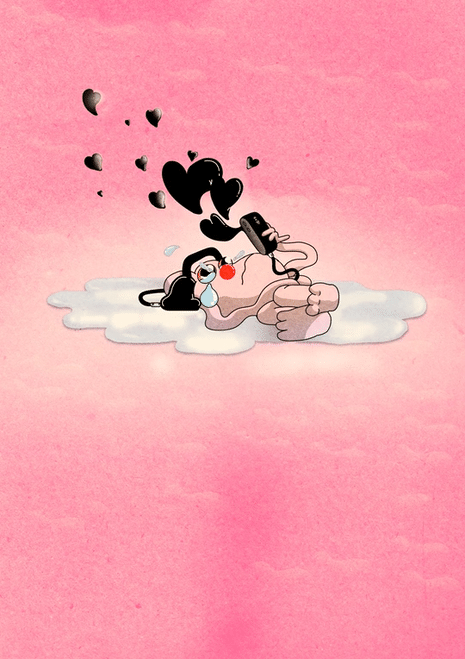 "The campaign is weird, fantastical and a bit chaotic – it could only be the handiwork of Fa & Fon, Fromm, Alexandre Louvenaz and Juan R. Lage."
It's Nice That
In addition to the videos and OOH campaign, we created an in-app experience with data on the first song the consumer saved, the band and the song most listened to since they installed the app.
As a PR Stunt of the "My Spotify" campaign, we've turned Spotify's hottest playlists into food. In an unprecedented action proposal, Spotify chose Cabana Burger to operate an exclusive delivery on IFood and transform some of the most devoured playlists on the service, such as Paredão Explode (the hits of forró, piseiro, arrocha and bregadeira), K-pop ON (the biggest K-Pop playlist in the world with news and hits from the movement), Funk Hits (the strongest funks of the moment) and cream (the juice of urban culture from Brazil! Trap, pop, rap and funk all together and mixed ), in the tastiest and most exclusive snacks in the hamburger chain.

We created all the packaging, stationery and a campaign to launch the PR Stunt.